More people in more countries around the world rely on Keratosis Pilaris Natural Treatment (KPNT) for their informational articles, product reviews, and supplement sales. If you want to find real world home remedies for keratosis pilaris using some of the most effective methods, our site was designed for you. We offer an innovative online healthcare resource where we cover lots of information and reviews to inform you on keratosis pilaris natural treatments and remedies.
Who Am I?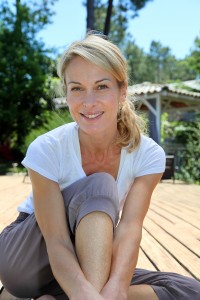 Hi, my name is Lily and I used to be a long time sufferer of keratosis pilaris; I had the bumps on skin and all the other things that come with it. It was embarrassing and frustrating at the same time. Nothing worked and I felt like I was wasting money on dermatologists to pay for relief that I wasn't getting.
Then one day I found some useful home remedies for keratosis pilaris and they happened to work so well, I wanted to share my success with other KP sufferers. I didn't know what keratosis pilaris was when I was first diagnosed and I thought that I should make it my mission to provide others with the information they needed to help them find the best course of treatment for themselves. Some of the information contained on our site won't be found anywhere else.
What Can Keratosis Pilaris Natural Treatment Do For You?
In addition to informational articles, our dedicated team of writers researches and reviews some of the top home remedies for keratosis pilaris regularly. We know what works and what doesn't and we review every remedy and supplement we come across to ensure our readers are successful at feeling better and getting rid of this skin disorder once and for all.
Connect With Us
To learn more about Keratosis Pilaris Natural Treatment, fill out the contact form on our website and we will be happy to assist you and answer any questions you might have.